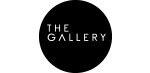 The Gallery
The Gallery aims to be a marketplace of affordable yet collectible artworks for Chinese consumers. Art should be a part of daily life. To serve as home décor, or as part of your alternative investment, we strive to source artworks from around the globe to satisfy your most demanding needs. 
Our collection includes:
Robert Mangold: A leading American minimalist artist who utilizes geometry and asymmetry in shape and form. His artworks are highly praised in the art society and often times seen on Christie's.
Lawrence Fodor: Fodor's paintings can be described as nature based non-objective abstractions diversely informed by his memory and Zen Buddhism.
Sim Chan: Depicting the local cityscape and urban architecture, Sim Chan's work expresses his observation and tactile sense of Hong Kong.
Death NYC: Chooses to keep her identity anonymous, her works are often seems on walls and floors of New York and are starting to attract collectors' attention.
Location
Shop 101, Level 1, The Bazar at Grand Lisboa Palace
Hours
10:00 a.m. to 10:00 p.m.