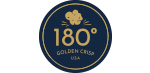 180 Popcorn
The uniqueness of 180 Popcorn lies in our unwavering commitment to freshness. Every day, the 180 Popcorn team handcrafts our popcorn on-site, ensuring that we meet our customers' demand for fresh, delicious flavors.
Our commitment to excellent quality begins with sourcing top-tier ingredients from the United States, ensuring the highest quality for each kernel. Utilizing precise techniques and equipment, our popcorn is precisely popped at 180 degrees, achieving the perfect combination of texture and flavor that defines our popcorn.
The hot and fragrant popcorn brings pure happiness. 180 Popcorn subtly conveys happiness through the air, permeating every corner, ensuring that both adults and children are filled with smiles and satisfaction. For 180 Popcorn, popcorn is not just a snack; it represents a moment of pure joy, worth sharing and savoring, one kernel at a time.
Location
Shop K003, Ground Floor, Grand Lisboa Palace
Hours
11:00 a.m. to 8:00 p.m.