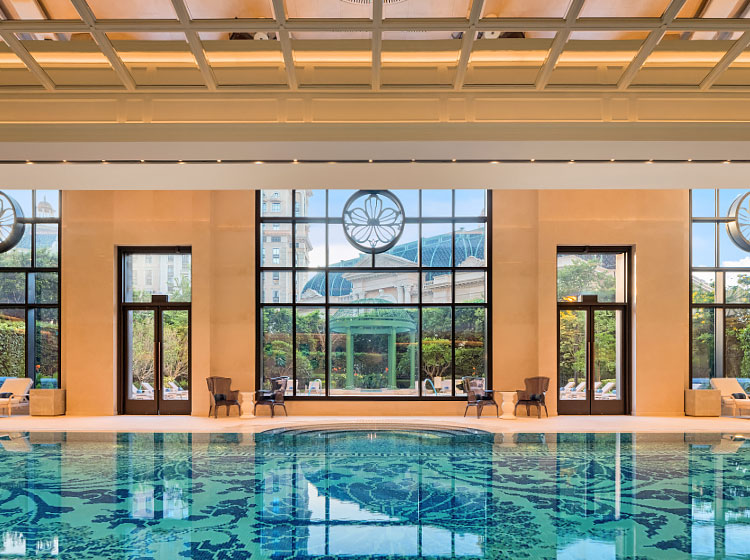 Amenities
Recrafting Relaxation
Surround yourself with inspiring aesthetics and elegant ambiences. Experience true revitalisation with our ultra-luxurious spa and massage treatments, temperature-controlled indoor and outdoor swimming pools, and top-tier, bespoke fitness and wellness programmes. You can also enjoy a leisurely stroll through the photogenic panoramas of our majestic Jardim Secreto.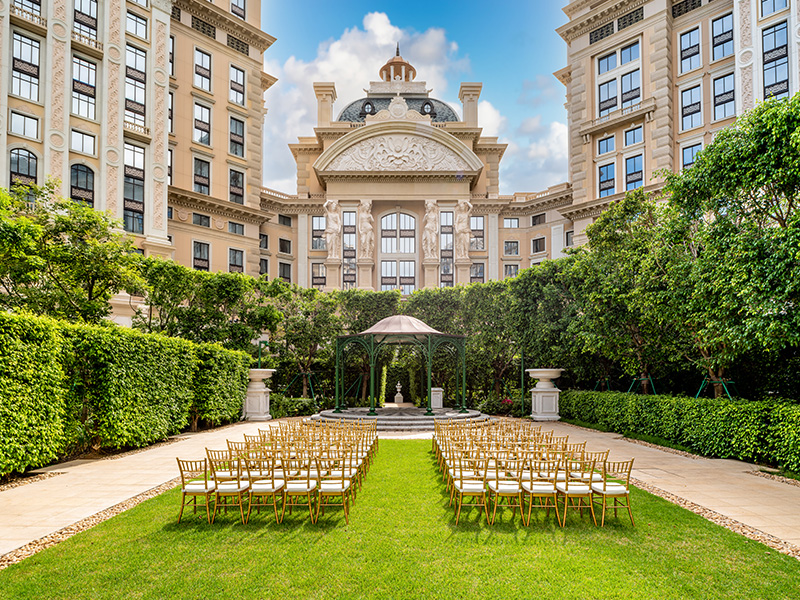 Jardim Secreto
This European-style garden opens upon a serene world of natural beauty and baroque opulence, full of perfectly manicured greenery, picturesque patios, a one-of-a-kind grass maze and more. Stroll along scenic garden pathways perfect for finding excellent photogenic panoramas, enjoying a fun family day-out, or even hosting a special event.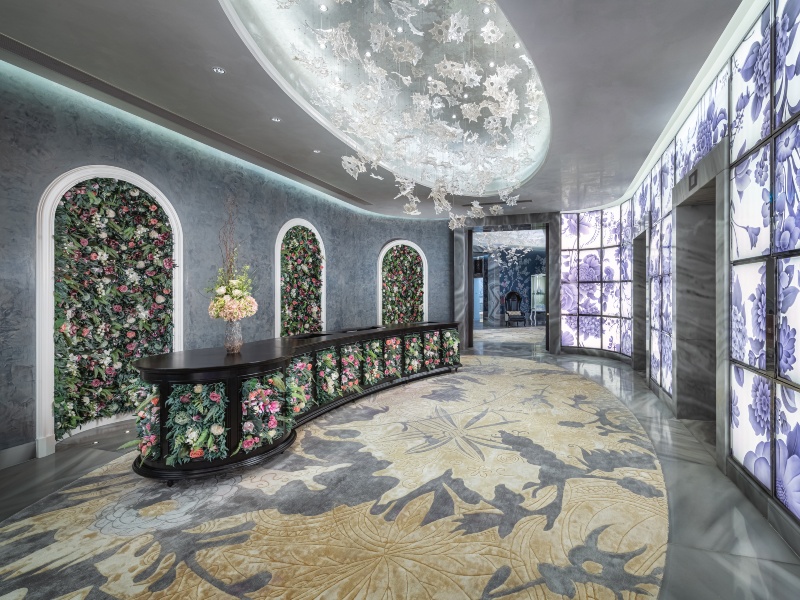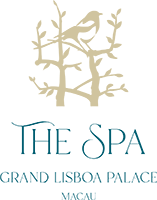 The Spa at Grand Lisboa Palace
Recover your youthful, radiant glow with one of our signature treatments. Relax amidst elegant surroundings that exude an aura of luxury, with subtle designs that reflect Baroque and Chinese references.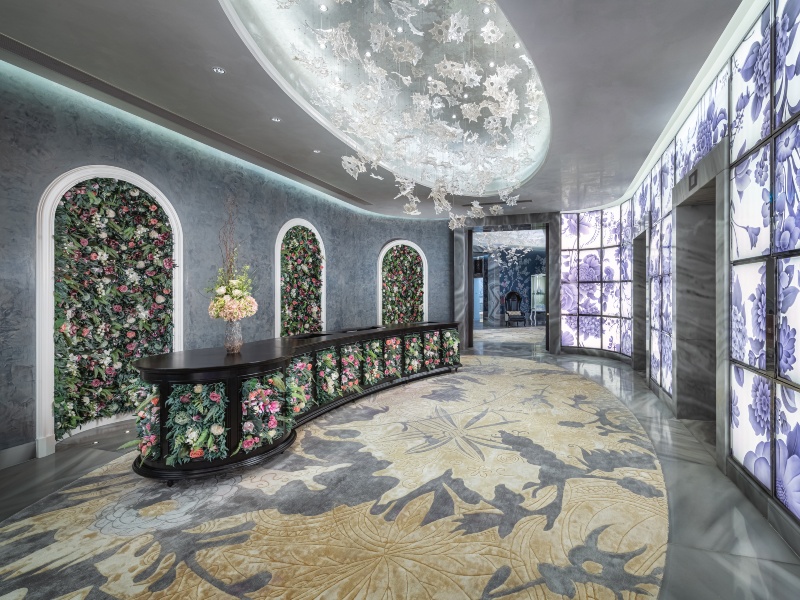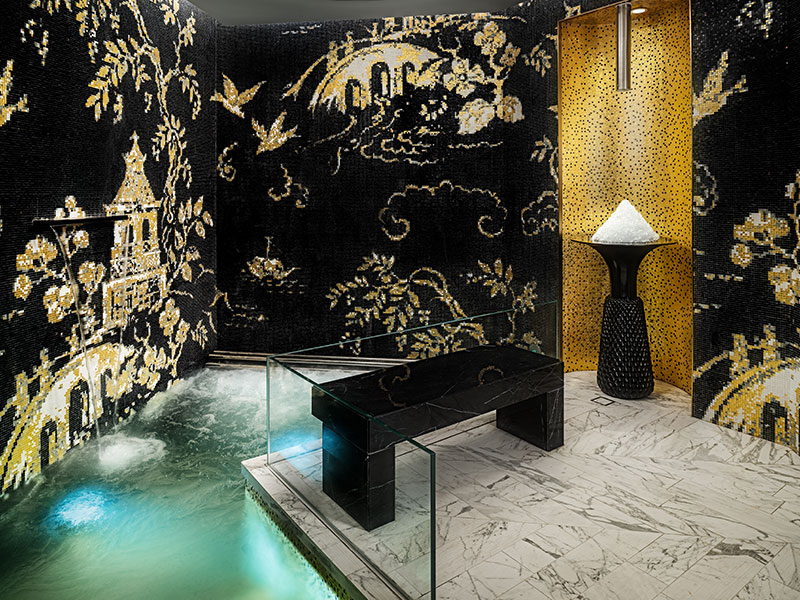 The Spa at THE KARL LAGERFELD
Rejuvenate your body, mind and spirit in quintessential KARL LAGERFELD style, with treatments that fuse fashion, luxury and beauty, set amidst rich, unconventional dark and gold tones.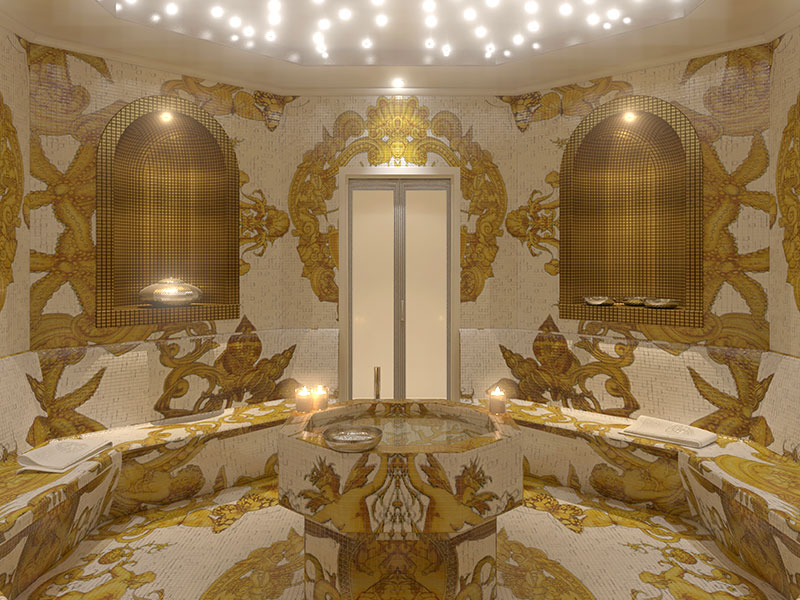 The SPA at Palazzo Versace Macau
Replenish your vitality with therapeutic spa and massage solutions presented in a lush, luxurious sanctuary designed with Versace's sublime aesthetics.
Coming Soon.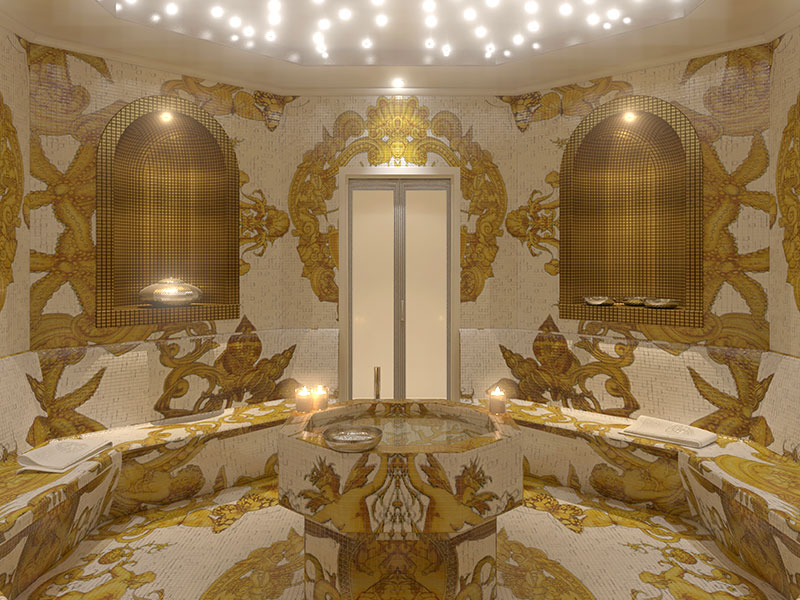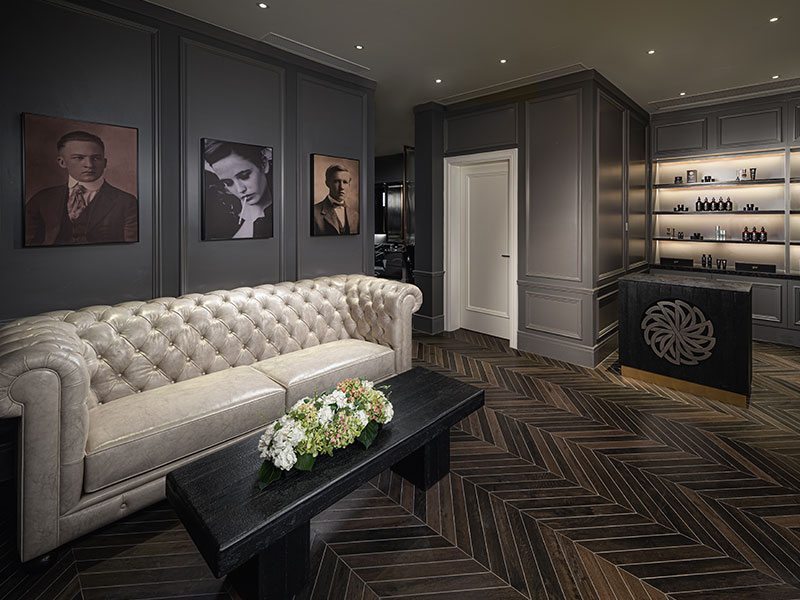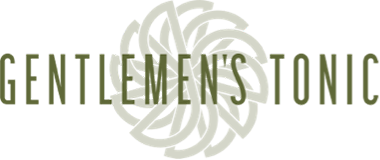 Gentlemen's Tonic
Enjoy an array of sumptuous hair treatments for men and women, ranging from haircuts and colouring to grooming and wet shaves. Experience this luxury grooming and hairstyling concept from London featuring Gentlemen's Tonic.