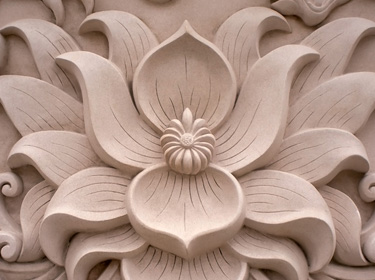 Brand Story
Discover Grand Lisboa Palace Resort Macau
Grand Lisboa Palace Resort Macau celebrates the grand union of the best from East and West, emanating cross-cultural and legendary heritage. Launched in the Cotai district, the newest member of the widely-recognised Lisboa brand will set a new standard for hospitality excellence – a result of our continuous dedication to perfection. Our resort brings together world-class brands and distinguished styles of accommodation, gastronomy, retail, entertainment and wellness indulgence, complemented by one-of-a-kind wedding, event and meeting venues. Grand Lisboa Palace, bold and original from Macau, will redefine travelling and leisure experiences, giving new meaning to what's already legendary. 
Grand Lisboa Palace Resort Macau's intricate architecture seamlessly weaves traditional Chinese motifs with elements inspired by monumental European buildings from the Neoclassical to Belle Époque periods. Referencing the Chinoiserie style popular in Europe during the 17th and 18th centuries, Western architectural forms are combined with Chinese symbols such as the dragon, phoenix and lotus; all of which represent blessings highly valued in Chinese culture. These elements appear throughout the resort and its hotel towers, constituting an original and striking exterior that stands out in Macau and regionally.
Grand Lisboa Palace showcases superiority and cultural creativity through its distinctive creative identity.
The resort logo resembles an archaic Chinese ritual vessel, Ding (鼎), which played an important role in Chinese history and culture as a symbol of power and prestige.
It symbolises Grand Lisboa Palace's position as a prominent integrated resort in Cotai, Macau, offering diverse and exclusive lifestyle experiences of exceptional quality.

The initials of Lisboa Palace are also integrated into the logo design.


The ancient form of the Chinese character "

", is part of the resort's Chinese name, conveying the meaning of upward and superiority.


The major component resembles the Chinese character "鼎" (ding), an ancient Chinese ritual vessel representing strength and supremacy.