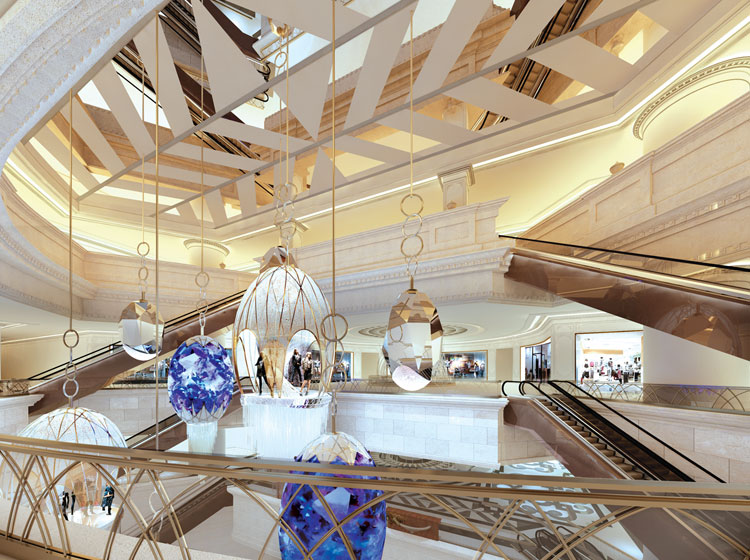 Shops
Revitalising Shopping
Explore the latest fashion, lifestyle and beauty trends at Grand Lisboa Palace Resort Macau's lush retail centre. Indulge yourself with the luxury shopping at The Bazar, a garden-themed mall encompassing more than 75,000 square metres.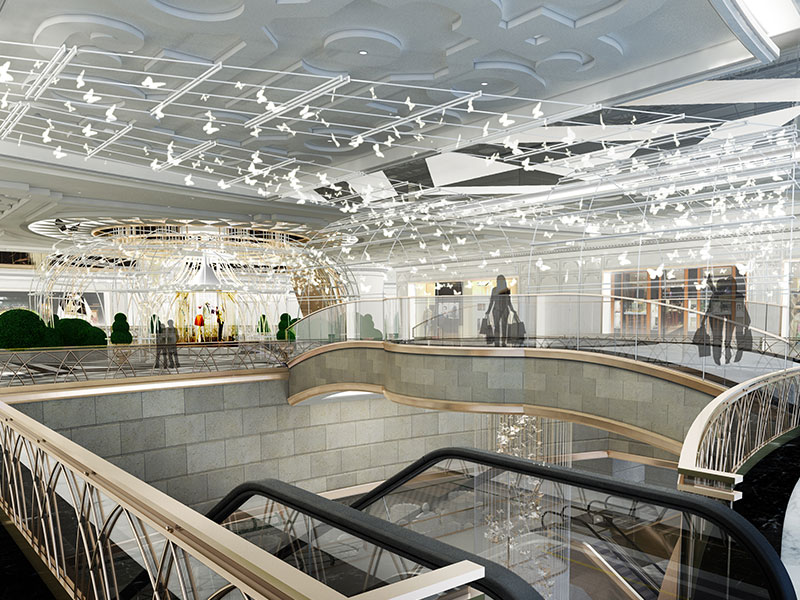 New Yaohan
The New Yaohan department store spreads out over 15,000 square metres of our retail mall's second floor. Inside its doors, you'll find an extensive variety of fabulous lifestyle products, shoes, toys, and fashionable clothing and accessories for adults and children, as well as supermarket merchandise and dining experiences for you, your family and your loved ones.
Coming Soon.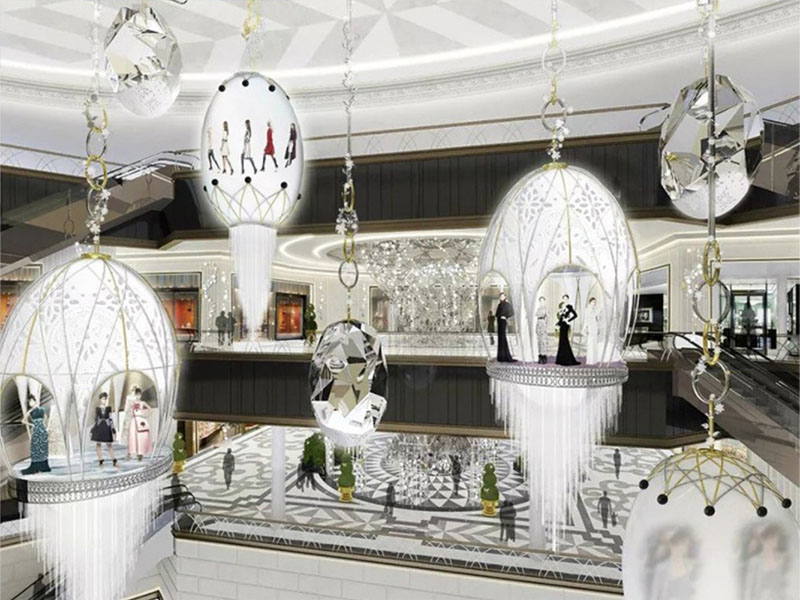 cdf Macau Grand Lisboa Palace Shop
Located on the first floor of The Bazar, cdf Macau Grand Lisboa Palace Shop features approximately 7,500 square metres of duty-free shopping with the world's most desirable brands of Beauty, Watches, Jewelleries, Local souvenirs, stand-alone fashion and watch boutiques, and more.
Coming Soon.