Mesa by José Avillez
Stylishly blending gastronomy and design, Mesa by José Avillez promises bold, contemporary décor fused with oriental inspiration. Take a delicious and delightful journey curated by the legendary Karl Lagerfeld, whose signature style enchants your senses in black, white and gold tones throughout the restaurant. At the statement cocktail bar, cutting-edge style and Chinese iconography are ingeniously woven together to accentuate the charisma of Portuguese cuisine.
In this chic setting, Mesa by José Avillez offers an exquisite menu of contemporary Portuguese flavours that manifest the tradition, quality, authenticity, and farm-to-table philosophy of dining. Using eclectic ingredients with modern flair, the Chef de Cuisine showcases his passion for Portuguese gastronomy through an innovative menu featuring signature dishes such as piri piri chicken and roast octopus à lagareiro. Savour the exquisite flavours and aromas of genuine petiscos and explore a wide selection of Portuguese wine as you enjoy a truly visionary aesthetic and ambience. On Sundays, you can also enjoy a delicious brunch inspired by the country's culinary tradition of sharing food.
Cuisine
Contemporary Portuguese
Contact
HOURS
Tuesday to Friday
Dinner: 6:00 p.m. to 10:30 p.m.
Bar: 5:00 p.m. to 12:00 a.m.
Saturday and Sunday
Saturday Lunch: 12:00 p.m. to 3:00 p.m.
Sunday Matiné: 12:00 p.m. to 3:00 p.m.
Dinner: 6:00 p.m. to 10:30 p.m.
Bar: 5:00 p.m. to 12:00 a.m.
Dress code
Smart casual
For gentlemen: smart casual with ankle-length trousers; no open shoes, sandals, or sleeveless tops
Location
Shop 301, Level 3, THE KARL LAGERFELD
Age Limit
Children aged 4 years or above are welcome
MAKE A RESERVATION


Select Date and No. of Guests
Reservation Information
Date: 21 February 2021,
Time: 12:30,
Guest: 2 Adults, 0 Child

Reservation Successful
Restaurant: Mesa by José Avillez
Date: 21 February 2021,
Time: 12:30,
Guest: 2 Adults, 0 Child
We will contact you shortly regarding your reservation and deposit. Please present your confirmation number at the restaurant's reception upon arrival. We look forward to serving you.
Your reservation at Mesa by José Avillez was successfully created. Please present this confirmation number at the restaurant's reception upon arrival. We are looking forward to your visit.

Reservation failed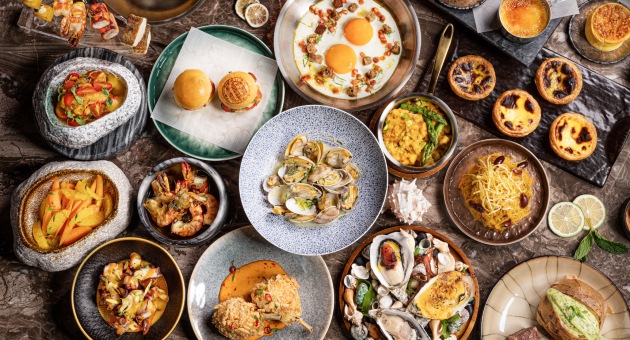 Mesa Sunday Matiné
In Portugal, Sundays invoke delicious thoughts of family-style brunches full of zesty tastes and tantalising aromas. Mesa Sunday Matiné brings the spirit of this culinary tradition to Macau. Enjoy a bountiful selection of delectable petiscos, main dishes and desserts. Top off your lavish meal with fruity Portuguese sangrias or selected beverages at add-on rates. Come indulge in a delightful feast of Portugal's favourite flavours.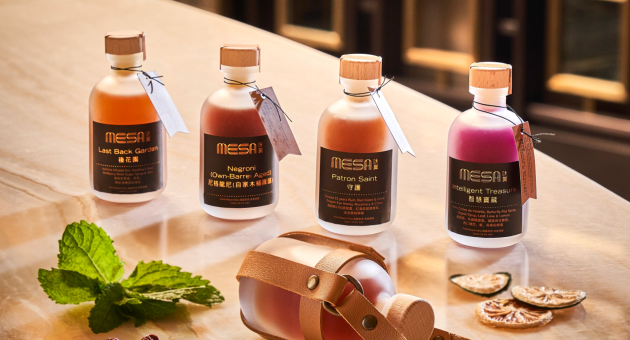 Handcrafted Cocktails Takeaway
Take home the toast of the town with Mesa's signature handcrafted cocktails inspired by Macau landmarks, including Last Back Garden, Patron Saint, and Intelligent Treasure, as well as the iconic Negroni. Sip and savour a private nightcap at home – the perfect end to your day. Promotion period from now until 23 March 2023.
Price*: 
MOP128 per bottle
MOP488 for 4 bottles
*Price is subject to a 10% service charge.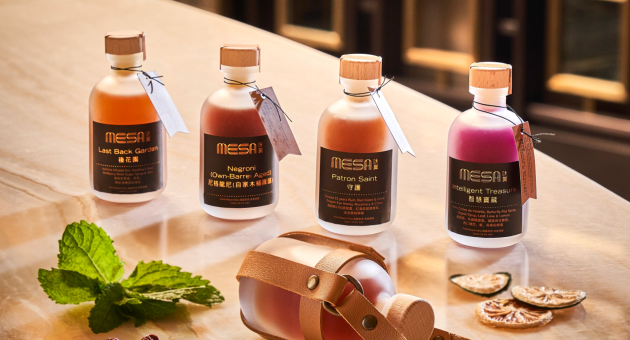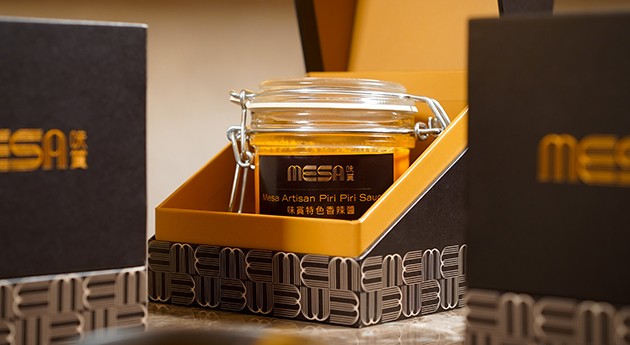 Mesa Artisan Piri Piri Sauce
Spicy, sweet, salty, and all-around complex, Mesa's Artisan Piri Piri Sauce is the crown jewel on your table. Made from a special family recipe, the vibrantly flavoured and coloured sauce uses African bird's eye chili peppers as well as an assortment of other peppers, garlic, coriander, and oil, all organically sourced. Take home a piece of Portugal's gastronomic history and give your favourite dishes a unique and flavourful kick.
Price: MOP198 per jar
Awards
50 Best Discovery

Ranked in
the extended list

Best of Award of Excellence

Three Glasses Award (Excellent)