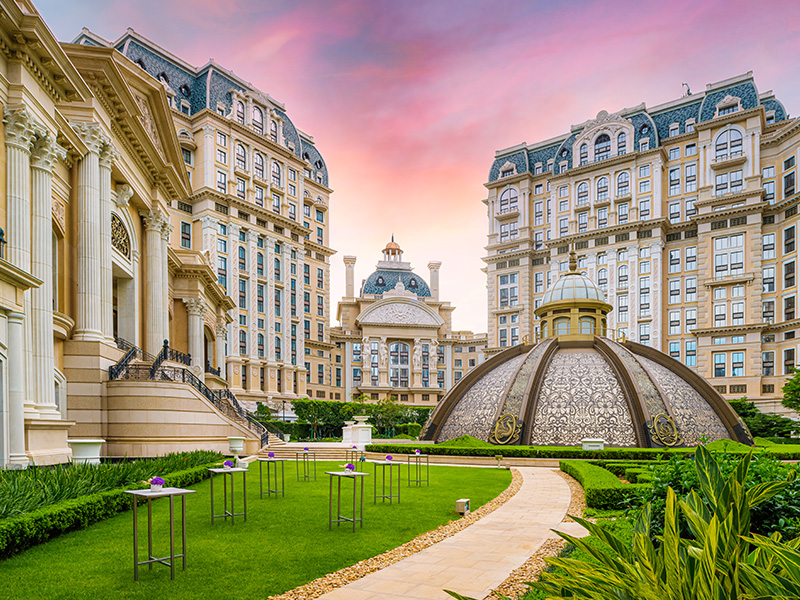 Weddings
Reframing Special Occasions
Live your very own fairy-tale wedding at Grand Lisboa Palace Resort Macau, surrounded by sumptuous beauty as you and your beloved pledge eternal love in our magnificent Grand Pavilion or elegant Jardim Secreto. Our wedding specialists will help make your every romantic dream come true.
REQUEST FOR PROPOSAL


Please fill out the form below, and our team will respond to your enquiry as soon as possible. You may also call us directly at (853) 8881 1905

Submission Successful
Thank you for your enquiry. We will be in touch soon to discuss your upcoming wedding.

Submission failed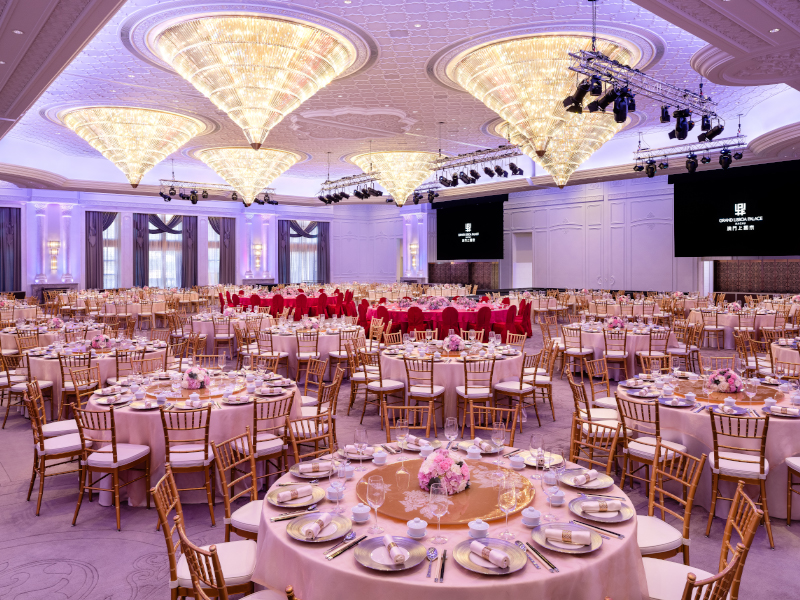 The Grand Pavilion
Lavish and majestic, the Grand Pavilion is the perfect stage for your big day. The venue features a pillar-less ballroom with exquisite white interiors, a spacious pre-function hall, a Chapel, and a suite of bridal and VIP rooms. Filled with abundant natural daylight, the ballroom opens to a wide terrace connected to a grand staircase that is ideal for outdoor wedding photo opportunities.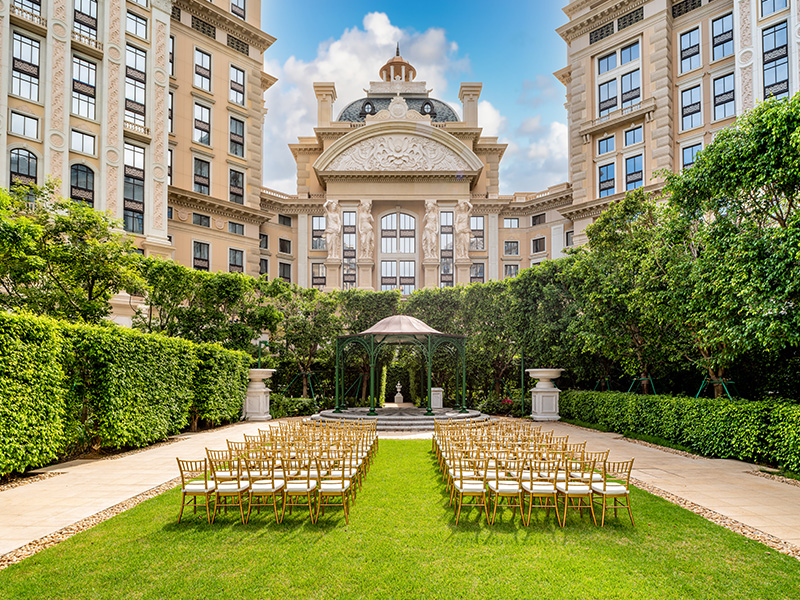 Jardim Secreto
The verdant Jardim Secreto at Grand Lisboa Palace Resort Macau offers a one-of-a-kind venue for your wedding. Celebrate your special day in a romantic gazebo or landscaped patio, encircled by perfectly-manicured grass and an ornate dome that casts an atmospheric glow over the grounds in the evenings.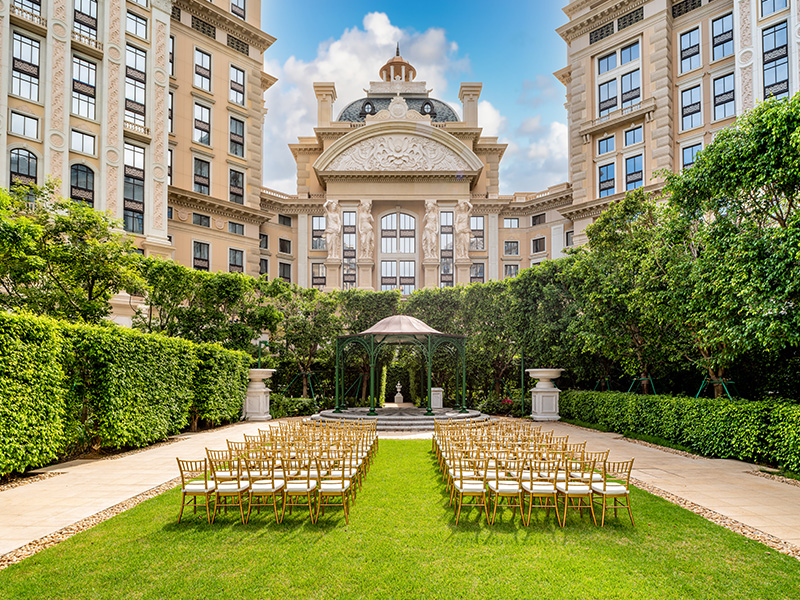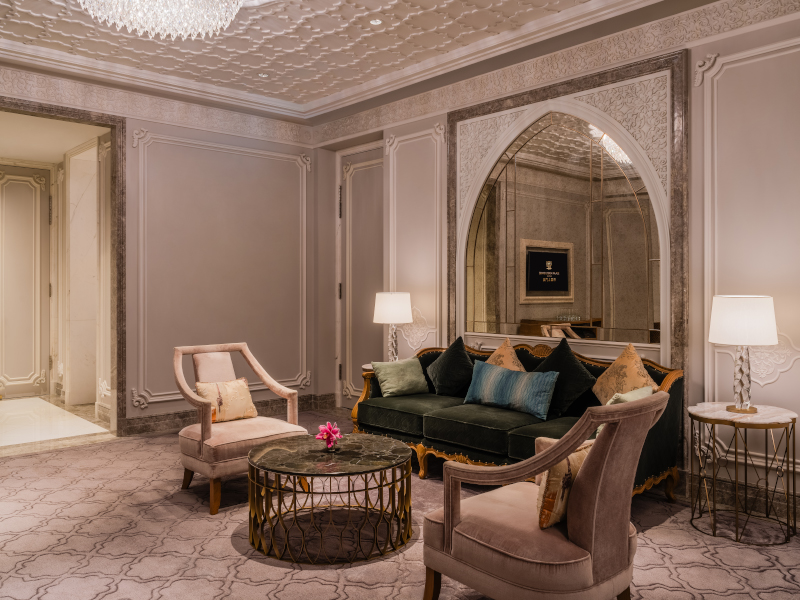 Full-service Wedding Planning
Every fairy-tale needs a team of fairy godmothers. Our team of experienced and attentive specialists can help you design and coordinate even the smallest parts of your dream wedding, from seating arrangements, floral decorations and other pre-wedding details to your menu, a bridal butler service and much more.