The Book Lounge
Explore the very private library of Karl Lagerfeld and discover his passion for the written word. The Book Lounge is designed after the late fashion legend's study in his Paris mansion. As you relish in the Lounge's "Salon de Thé" atmosphere, take time to examine the thousands of books that line the walls for an in-depth glimpse into his widespread pursuits and personal interests.
In this chic, sophisticated ambience, you can relax over a menu full of delicately manicured tea sandwiches, refined yet artistic French cakes and pastries, and the signature KL éclair collection. Pair your delicacies with your favourite quality champagne or tea, served to you with the Lounge's ultimate personalised service, and savour the French spirit of savoir-vivre.
Contact
HOURS
11:00 a.m. to 6:00 p.m.
Location
Shop G18, Ground floor, THE KARL LAGERFELD (Hotel Entrance)
Age Limit
All ages are welcome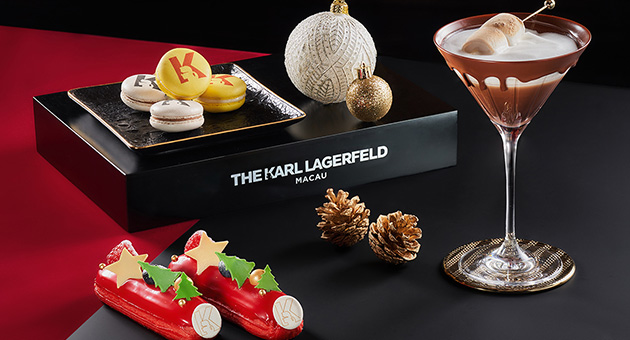 Festive French Flair
Light up your festive season with delectable French pastries from The Book Lounge. Pamper your palate with a selection of elegant treats, including various flavours of Christmas éclairs and a spectacular Yule Log cake. Be sure to check out the special, limited-time macarons – perfect for sharing with others or savouring yourself.
Promotion period: From 1 to 31 December 2023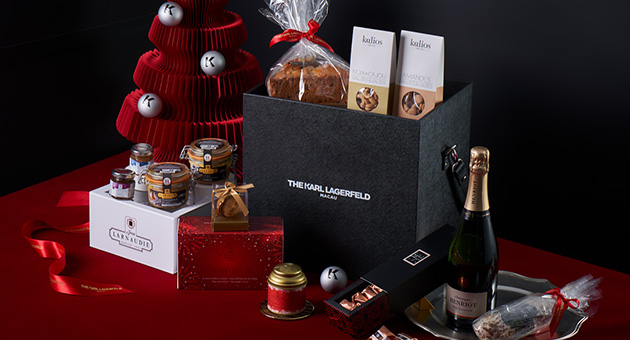 Blissful Christmas Hamper
Share the joy of Christmas with an elegant hamper full of delectable French goodies. This collection of thoughtfully curated holiday treasures includes a homemade fruit cake, tempting cookies, a sumptuous truffle spread, and even champagne from France. Make this magical holiday even more merry for your loved ones with flavourful, festive favourites.
Promotion period: From 1 to 31 December 2023
Price: MOP2,888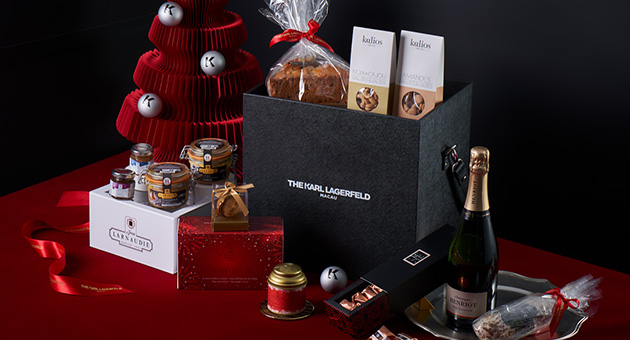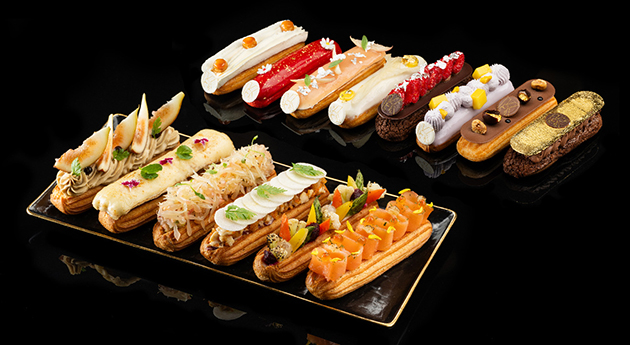 French-style Afternoon Break
Enjoy a delectable afternoon break featuring your favourite flavour of KL éclair paired with a cup of coffee, tea or organic herbal tea. Take your taste buds on a gourmet trip to a French patisserie.
Price: Starting from MOP89 (dine-in only)
Time: 2:00 p.m. to 5:30 p.m.