NY8 New Yaohan
"NY8 New Yaohan" Concept Department Store at Grand Lisboa Palace Resort Macau fuses Chinese and Portuguese cultures into a glamorous East-meets-West shopping wonderland full of Macau firsts and exclusives. Spreading out over 15,000 square metres of Grand Lisboa Palace's second floor, New Yaohan is the only department store with an international gourmet dining zone and western deluxe supermarket in any integrated resort on Cotai.
This renowned, one-stop shopping destination consists of four exciting retail zones: a gourmet dining zone, where customers can enjoy premium food and beverages freshly prepared on-site; a deluxe supermarket featuring international fresh produce, groceries, and wine; the stylish lifestyle zone offers a sumptuous selection of men and ladies fashion, digital electronics and refined home décor, catering to the meticulous needs of every customer; and the newly open Kid's Cavern, a fun-filled themed zone where you can shop for glamorous junior fashions, accessories, and toys.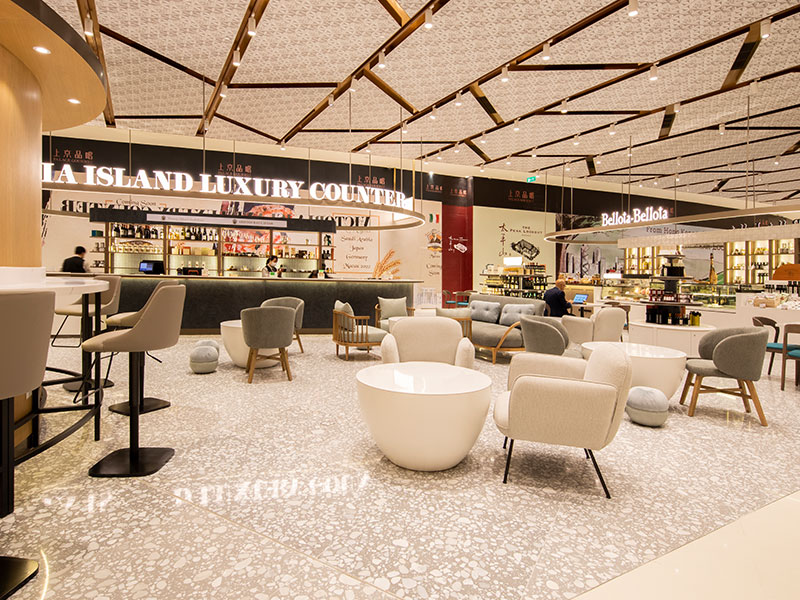 Located in NY8 New Yaohan, Palace Gourmet is now opened its door to public, bringing a world class retail and dining experience to Macau with an unrivalled line up of exclusive brands and products. Whether you are looking for premium chocolates, artisan oils and vinegars, world's most premium ham or rare teas, Palace Gourmet has all this and more in one place.
Hours: 
10:00 a.m. to 10:00 p.m.
Location:
Level 2, Grand Lisboa Palace