Hua Ting
Hua Ting invites you to embark on a nostalgic culinary celebration of Old Shanghai, as seen through the lens of new ideas and modern inspirations. Inside the restaurant's stylish green-and-gold interior, you will discover a balance of delicate, raw and vibrant elements, with smooth lines and undulating curves inspired by the classic Chinese moon gate. Beloved music from the 30s and 40s completes the retro ambience, invoking the glamour of Shanghai's golden era.
Hua Ting's menu of legendary Shanghainese dishes and refined Huaiyang delicacies is based on traditional recipes, prepared with top-quality ingredients and exquisite artistry. The tantalising array of classic and contemporary favourites includes signature dishes such as Baby Duck braised with Mixed Grains and Pork Belly and Abalone braised in the Chef's Secret Soy Sauce with Truffle. A selection of yellow wines and signature cocktails and mocktails offers a tasty companion to your perfect meal.
Cuisine
Chinese / Shanghainese and Huaiyang
Contact
HOURS
4:00 p.m. to 10:00 p.m.
(Closed on Wednesdays)
Dress code
Smart casual
For gentlemen: smart casual with ankle-length trousers; no open shoes, sandals, or sleeveless tops
Location
Shop 204A, Level 2, Grand Lisboa Palace Macau
Age Limit
All ages are welcome
MAKE A RESERVATION


Select Date and No. of Guests
Reservation Information
Date: 21 February 2021,
Time: 12:30,
Guest: 2 Adults, 0 Child

Reservation Successful
Restaurant: Hua Ting
Date: 21 February 2021,
Time: 12:30,
Guest: 2 Adults, 0 Child
We will contact you shortly regarding your reservation and deposit. Please present your confirmation number at the restaurant's reception upon arrival. We look forward to serving you.
Your reservation at Hua Ting was successfully created. Please present this confirmation number at the restaurant's reception upon arrival. We are looking forward to your visit.

Reservation failed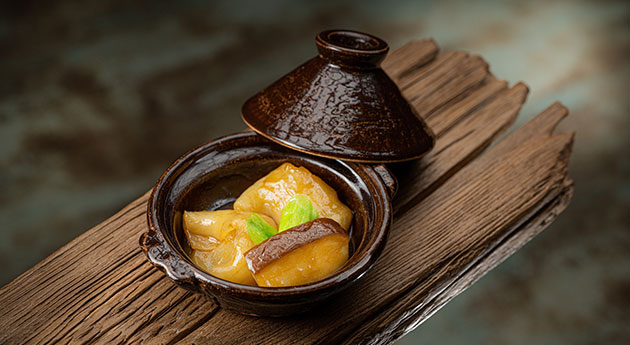 Green Dining Concept
Hua Ting's aesthetics echo the beloved memories of yesteryear, its eco-friendly practices are solidly rooted in a thoroughly modern commitment to living green. Serving up sustainability on a plate, the culinary team uses organic vegetables and fish sourced from certified farms, as well as seafood certified by the Marine Stewardship Council and Aquaculture Stewardship Council. Similarly, the champagne and wine options are sourced for their organic farming and wine-making origins.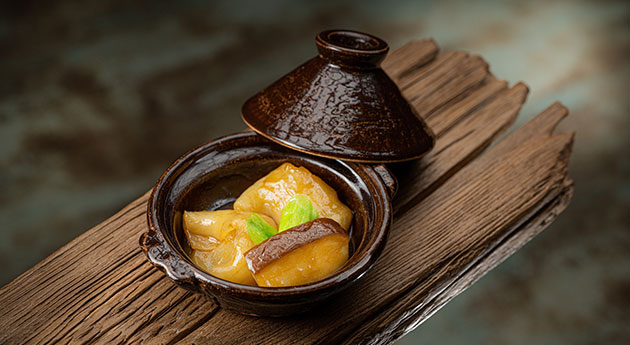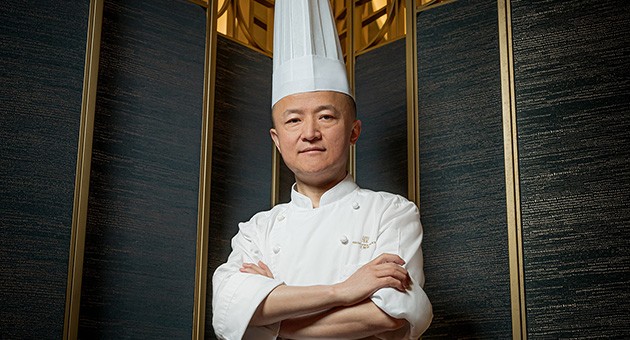 Meet the Chef
Chef Yan Yong Gang is dedicated to sharing his passion for authentic Huaiyang and Shanghainese cuisine. A state banquet-level chef, Yan has personally designed all of the dishes at Hua Ting using his personal cooking philosophy: the best tastes come from using the best ingredients and the most meticulous techniques.
Signature Dishes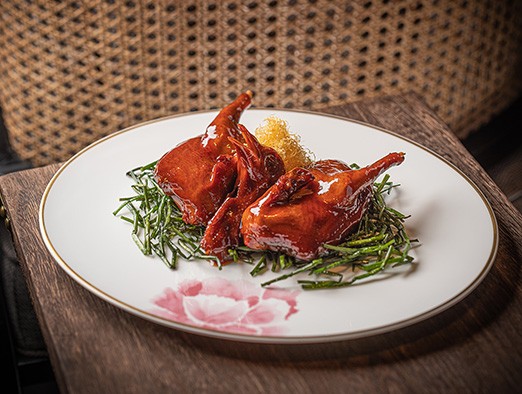 Pigeon slow braised with Chef's Special Sauce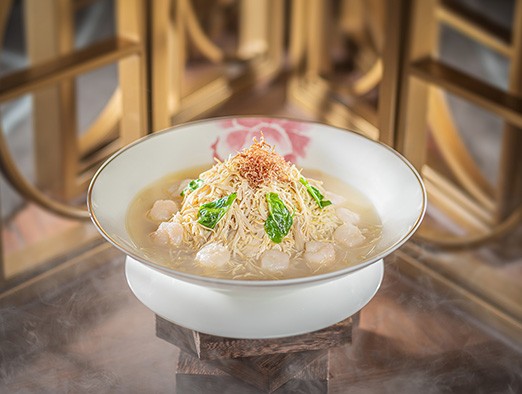 Shredded Bean Curd and Yunnan Ham stewed with Superior Chicken Broth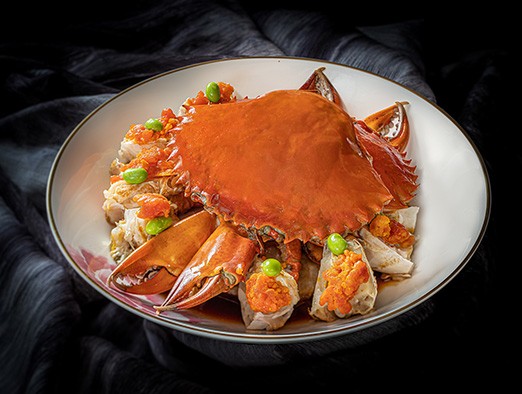 Mud Crab steamed with minced pork and Hua Diao Wine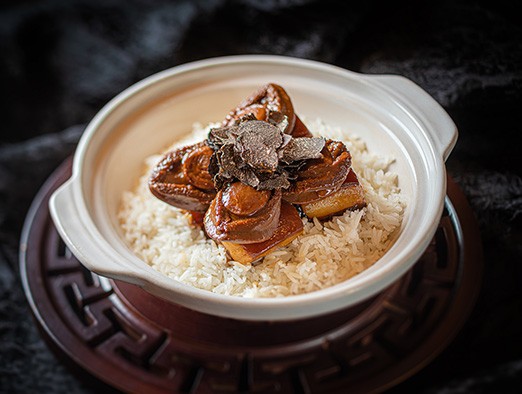 Pork Belly and Abalone braised with Truffle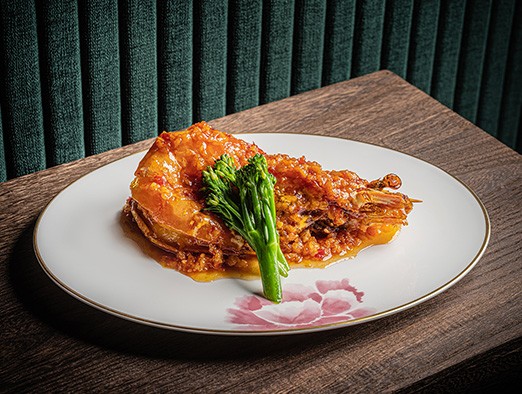 King Prawn sautéed with Fermented Glutinous Rice Wine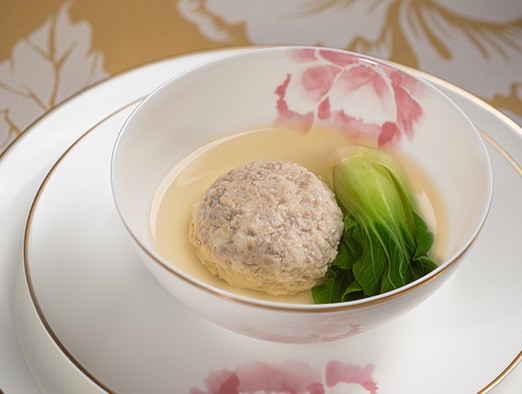 Minced Pork doubled boiled in Superior Broth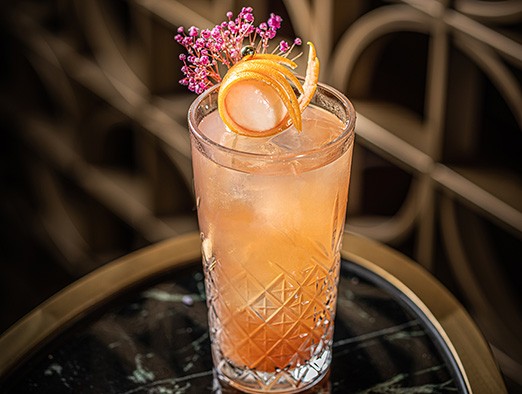 Peach Blossom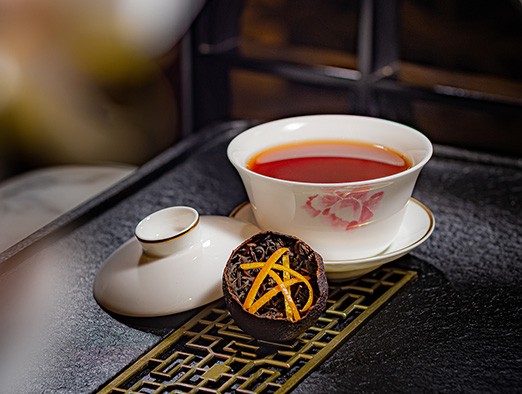 Shanghai Beauty