Chalou
Artistically evoking traditional yum cha customs, Chalou's tea-and-dim-sum-inspired setting pays homage to Cantonese tea house culture as envisioned by award-winning Hong Kong designer Alan Chan. The restaurant's nostalgic décor and modern imagery perfectly matches its array of contemporary and timeless culinary offerings.
Get your chopsticks ready to enjoy Chalou's selection of authentic Cantonese dishes, or select your favourite delicacies from its retrospective dim sum trolleys. An intriguing selection of inventive and rare classic dim sum such as crispy prawns, barbecued pork puff pastry and other culinary gems awaits. You can also savour premium teas prepared by the restaurant's resident tea experts from a full list of 16 varieties, chosen to elevate the aroma and taste of the cuisine.
Contact
HOURS
Tuesday to Friday:
11:30 a.m. to 3:30 p.m.
Saturday, Sunday and Public Holidays:
10:00 a.m. to 5:00 p.m.
(Closed on Mondays)
Location
Shop 159, Level 1, Grand Lisboa Palace Macau
Age Limit
All ages are welcome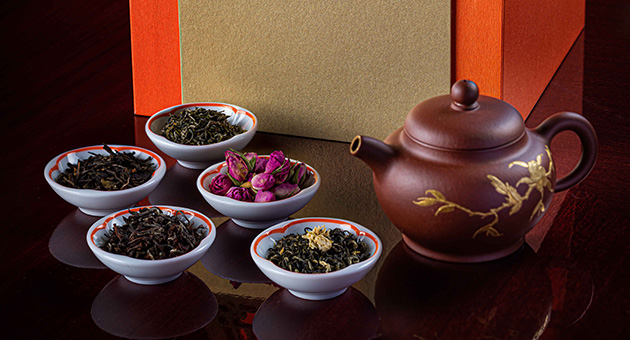 Premium Tea Gift Set
Bring home the superior aromas and delightful aftertastes of fragrant Chinese teas with this exquisite gift set from Chalou. Select from 15 of the restaurant's premium teas, a collection of Wuyi Da Hong Pao, Yiwu Pu'er Raw Tea, Jin Jun Mei Black Tea and Bi Tan Piao Xue among many more as part of a special tea retail programme. Cherish this set yourself or make it a treasured gift to the tea lovers in your life.
Price:
Starting from MOP128 per tin
Starting from MOP288 per gift box
Signature Dishes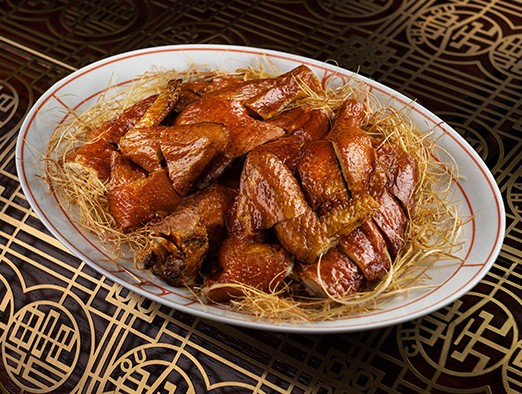 Chicken Crispy with Lemongrass Scent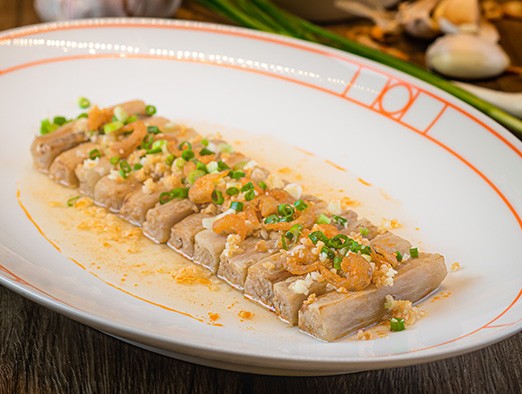 Eggplant steamed with Garlic and Sakura Shrimp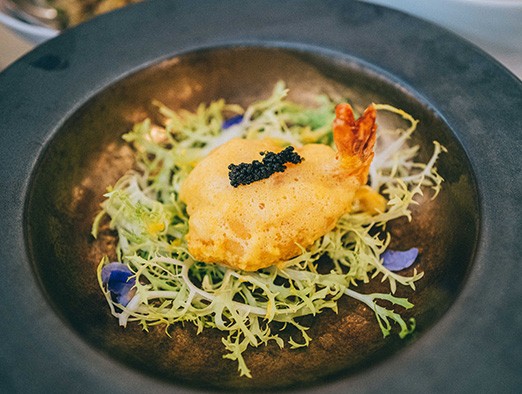 Crispy Prawn tossed with Salty Egg Yolk Sauce
Fish Meat and Vegetables Soup in Shunde Style