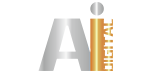 AI Digital
AI Digital is a leading consumer electronics brand in Macau and now lands in Grand Lisboa Palace. AI Digital is committed to providing only high-quality quality products. We strive ceaselessly to offer more exciting, caring and innovative shopping experiences for our customers by offering a diverse range of the latest products and services. We will continue to move forward to achieve our goal of excellence at every level. A wide range of innovative products showcased, including mobile phones, tablets, digital cameras and a variety of electric appliances & personal care products in different brands.
Location
Shop 100, Level 1, Grand Lisboa Palace
Hours
1:00 p.m. to 10:00 p.m.