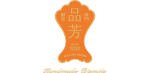 Pan Fong Bakery
Since its establishment in 1936, Pan Fong Bakery has over 80 years of experience in pastry-making, from traditional wedding pastries to innovative healthy pastry. Whether it is the traditional bridal pastries include lotus-seed-paste-filled red pastry, nuts-filled white pastry, century egg pastry, red bean paste cake, etc. or Innovative pastry products include pumpkin seed biscuit, vegetarian phoenix cookie, sesame biscuit, Chinese walnut cookie, cashew nut and shredded coconut biscuit, brown sugar Chinese shortbread, etc., all of them are following the trend towards less sugar, oil and salt, the Bakery focuses on healthy products that are made with vegetable oils.
Location
Shop 209, Level 2, The Bazar at Grand Lisboa Palace
Hours
12:00 p.m. to 8:00 p.m.