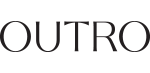 OUTRO X MYER
Established in 2017, OUTRO focuses on wedding and portrait photography with a high-end, minimalist style.
In the store, OUTRO and MYER Bridal jointly exhibit international high-end wedding gowns such as Berta, Riki Dalal, and Julie Vino. We do joint events with different brands on a regular basis to ensure your visit is interactive and communicative. Come and experience the visual charm of weddings!
Location
Shop 103, Level 1, The Bazar at Grand Lisboa Palace
Hours
12:00 p.m. to 10:00 p.m.