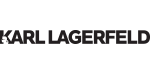 KARL LAGERFELD
The house of KARL LAGERFELD shares the iconic vision and design aesthetic of its founder, Karl Lagerfeld, fused with a contemporary, forward-looking spirit. The brand celebrates his colossal legacy and breathes his passion, intuition and inexhaustible creativity into the core of its DNA.
Location
Shop 9, Ground Floor, Grand Lisboa Palace
Hours
10:00 a.m. to 10:00 p.m.