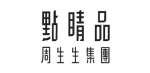 Chow Sang Sang Group
For over 80 years, Chow Sang Sang has captured the hearts of millions with its exquisite jewellery collections. Inspired by its philosophy of "Sustained Vitality, Ever Rejuvenated" and driven by a relentless pursuit of perfection, the brand has become an icon of design, craftsmanship, quality and professional service. Today, Chow Sang Sang continues to ignite the imagination by blending timeless traditions, contemporary artistry and innovative technology into every one of its creations.
Location
Shop 138-139, Level 1, The Bazar at Grand Lisboa Palace
Hours
10:00 a.m. to 10:00 p.m.