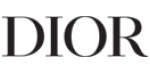 DIOR
DIOR was founded in Paris in 1946 by French fashion designer Christian Dior, dealing in high-end consumer goods like women's clothing, men's clothing, watches, jewelry, perfumes, cosmetics, children's clothing and home furnishings. The brand design is noble and elegant. Since its inception, DIOR has always been synonymous with luxury and elegance, symbolizing the highest spirit of French fashion culture. DIOR beauty stores mainly deal in beauty and skin care products.
Location
Shop 146, Level 1,
The Bazar, Grand Lisboa Palace Macau
Hours
10:00 a.m. to 11:00 p.m.