Seasonal Hairy Crab Feast
Keenly awaited by epicureans, hairy crab season is here. Grand Lisboa Palace Macau presents three delectable celebrations featuring this highly-prized delicacy. Palace Garden invites you to savour an exceptional feast for the senses that pays tribute to Chinese culinary traditions and techniques. At Hua Ting, you can experience the classic flavours of Shanghai in refined, state-banquet-level dishes. Meanwhile, Chalou presents a special menu of seasonal delicacies that invoke the quintessence of Cantonese cuisine. Seize the season and book an indulgent hairy crab feast to share with your friends and family.
For enquiries and reservations at Palace Garden, please call (853) 8881 1380.
For enquiries and reservations at Hua Ting, please call (853) 8881 1800.
For enquiries and reservations at Chalou, please call (853) 8881 1320.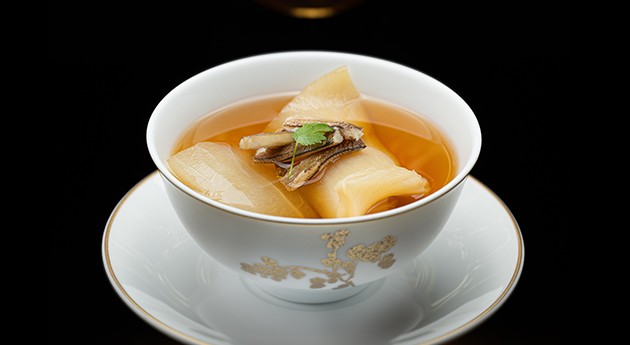 Palace Garden Hairy Crab Feast
Savour the premium taste of hairy crab in a selection of tantalizing dishes, including Fish Maw Soup Double Boiled with Old Cucumber in Supreme Hairy Crab Broth and Turnip Braised with Hairy Crabmeat and Roe. Complement your meal with the delightful taste of ginger tea or yellow wine for a perfect finishing touch.
Promotion period: From Now until 12 December 2022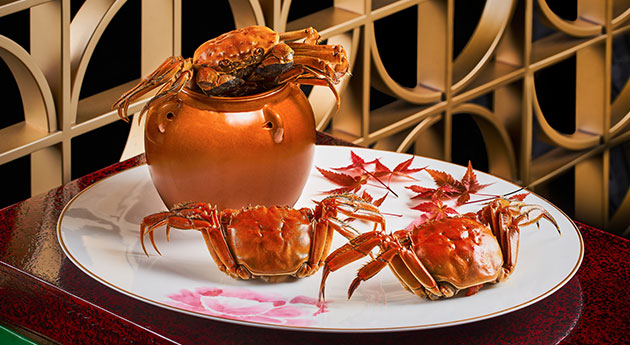 Hua Ting Hairy Crab Specialties
Infusing the beloved flavours of Shanghai, Hua Ting presents a special dinner menu with timeless delicacies such as 15 Years Huadiao Drunken Hairy Crab and Giant Hairy Crab Roe and Minced Pork Dumpling with Soup. Enhance your experience by pairing your meal with a curated choice of yellow wines.
Promotion period: From Now until 13 December 2022