Auspicious Spring Feasts
Reunite with your friends and family to usher in a bountiful Year of the Rabbit at Chalou. Indulge in a celebration filled with wishes for success and prosperity with an array of tempting specialties such as Poached Marble Goby and Chicken Crispy with Golden Garlic. May your happiness this year be as abundant as the flavours on your table.
For enquiries or orders, please call (853) 8881 1320.
Promotion period: From 21 until 29 January 2023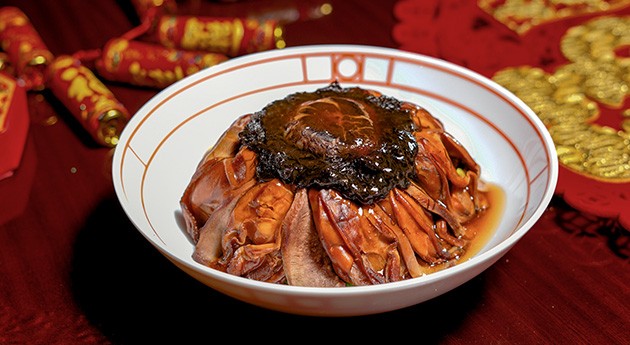 Golden Rabbit Chinese New Year Set
Share blessings of happiness and good fortune with the festive flavours of Pork Tongue Braised with Dried Oyster and Black Moss with Oyster Sauce, Scallop Stir Fried with Asparagus in X.O. Sauce and more.
Price: MOP2,888 for 4 to 6 persons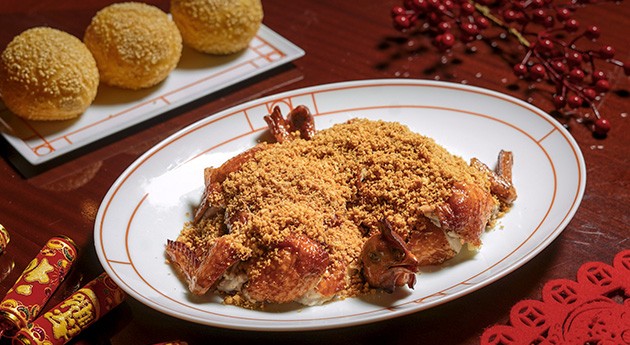 Fortune Rabbit Chinese New Year Set
This delectable set menu features an indulgent array of sumptuous delicacies for your celebration, including Chicken Crispy with Golden Garlic, Chicken and Dendrobium Orchid and Boston Lobster Baked with Cheese Sauce and Served with E-fu Noodles.
Price: MOP3,888 for 4 to 6 persons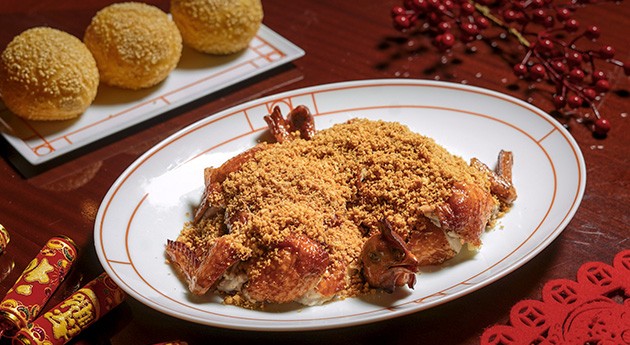 Terms and Conditions:
Deposit and Cancellation Policy
The advance deposit policy applies from 21 January (dinner) to 24 January (whole day) 2023.
An MOP2,000 advance deposit is required for all private dining room bookings.
An MOP100 advance deposit per person is required for lunch bookings of parties of 5 or more people.
All bookings will only be confirmed and secured upon the acceptance of the deposit.
Cancellation and Refund Policy
Deposits will be refunded for reservations cancelled with 48 hours or more advance notice.
Deposits will not be refunded for reservations cancelled with less than 48 hours advance notice.
Refunds will take about 1 month time to be processed through Macau's banking system.
The deposit will be deducted from the final check on the date of the reservation.
The deposit cannot be used for 2 separate checks or dining reservations.