Auspicious Delights
Celebrate a delectable Chinese New Year full of happiness and prosperity. Chalou has prepared a special selection of all-time favourite delicacies and gifts that are perfect for sharing with family and friends. Enjoy an array of auspicious gourmet delights prepared in honour of the Year of the Tiger.
Purchase period: 26 December 2021 to 10 February 2022
Redemption period: 19 January to 10 February 2022
For enquiries, please call us at (853) 8881 1320.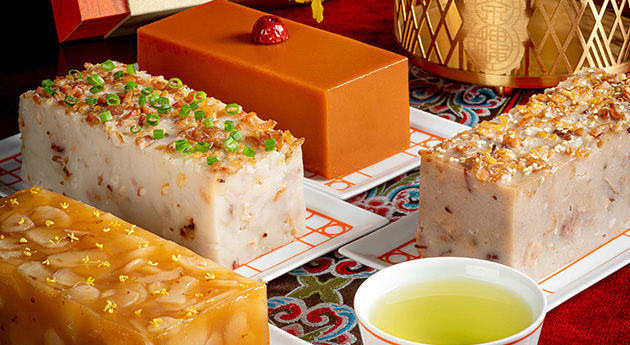 Chinese New Year Cakes
These fortune-bringing festive cakes add a delicious, flavourful twist to any New Year's celebration. Share double happiness with our Duo Gift Set. 
Chalou Longan Red Dates Cake – MOP238
Golden Osmanthus Water Chestnut Cake – MOP238
Taro Cake with Roasted Duck – MOP268
Traditional Turnip Cake with Preserved Meat – MOP268
Chalou Duo Gift Set – MOP268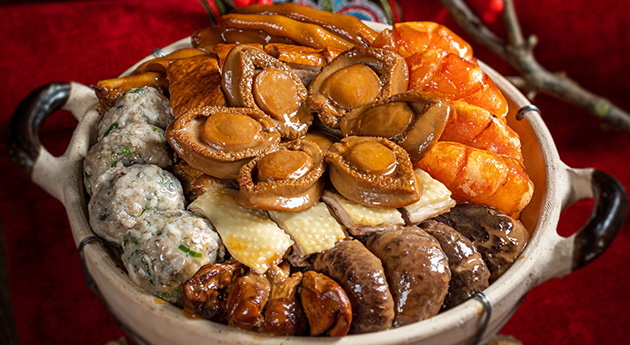 Festive Poon Choi
Savour a delectable poon choi meticulously crafted with premium ingredients such as South African abalone, Japanese premium dried oysters and tiger prawns. Enjoy this festive speciality infused with blessings for a new year full of prosperity, wealth and abundance.
Chalou Deluxe Poon Choi (for 4 people) – MOP938