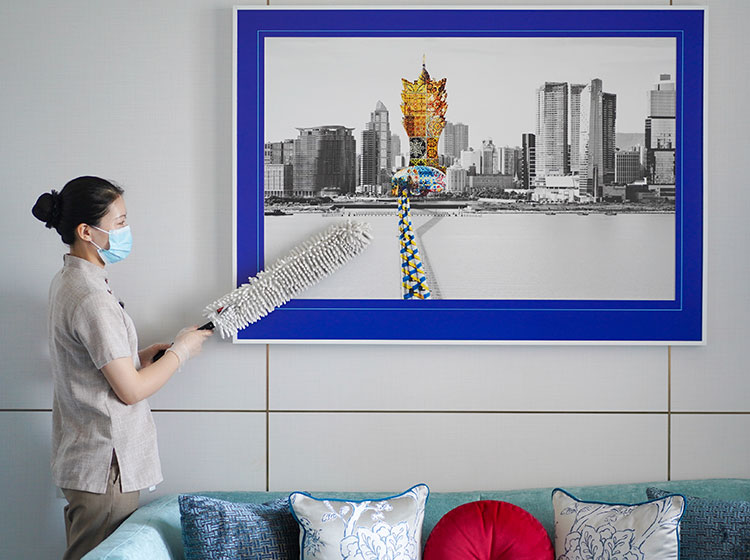 Home
Health and Safety Commitment
Health and Safety Commitment
At Grand Lisboa Palace Resort Macau, the health of our guests and staff is our utmost priority. To ensure your wellness from the moment your visit begins, we take every precaution to maintain high-quality standards of hygiene throughout our resort, with frequent cleaning and disinfection activities in all public areas, restaurants and leisure amenities.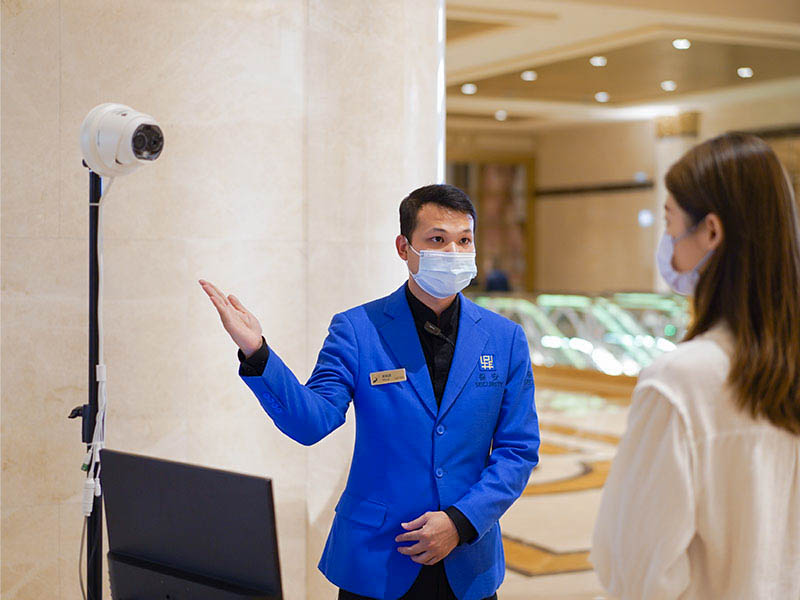 Safe Upon Arrival
From our front-door temperature check to your health declaration form, we ensure that your journey begins with care. Our staff wear face masks and maintain high standards of hygiene during work. The reception counter is disinfected regularly, and free hand sanitiser is available at the front desk. We accept multiple forms of electronic payment for contactless transactions.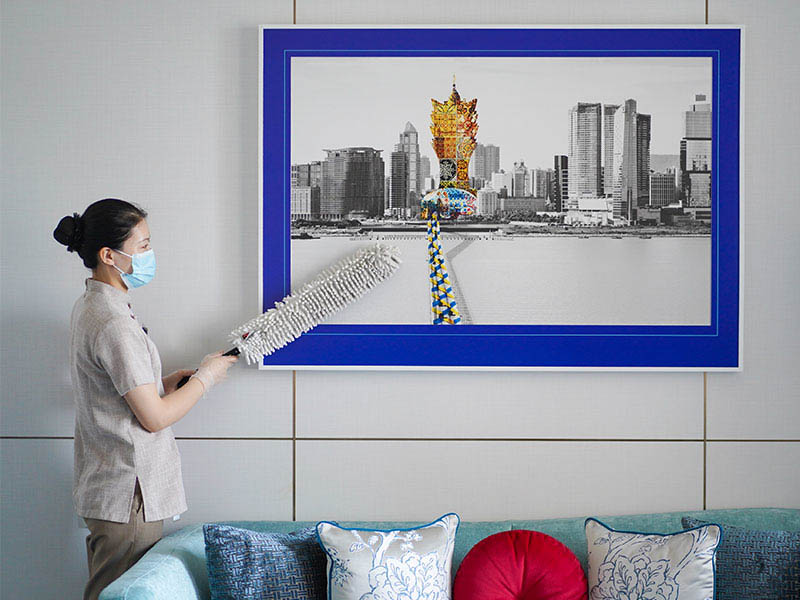 Clean and Comfortable Accommodation
Enjoy a carefree stay in our rooms and suites. We thoroughly clean and disinfect all in-room equipment and decorative items to meet rigorous standards, as well as high-touch areas such as remote controls, light switches and telephones.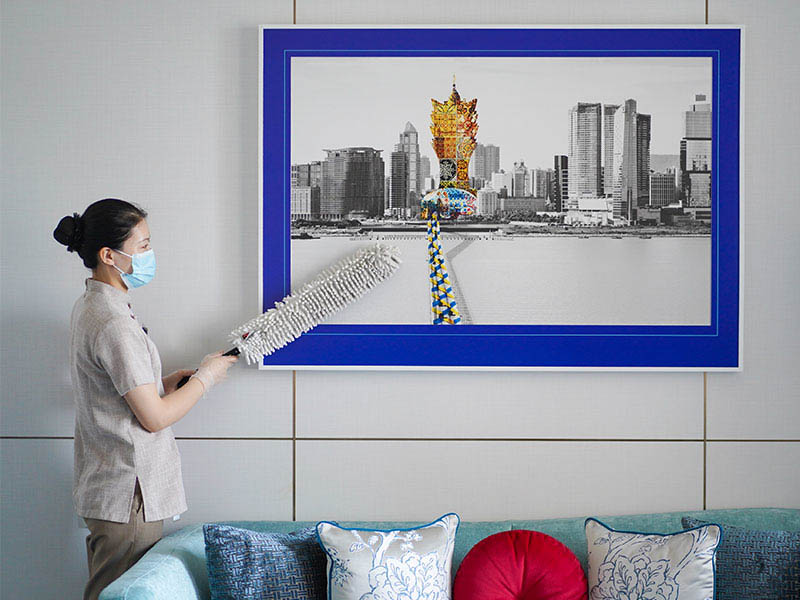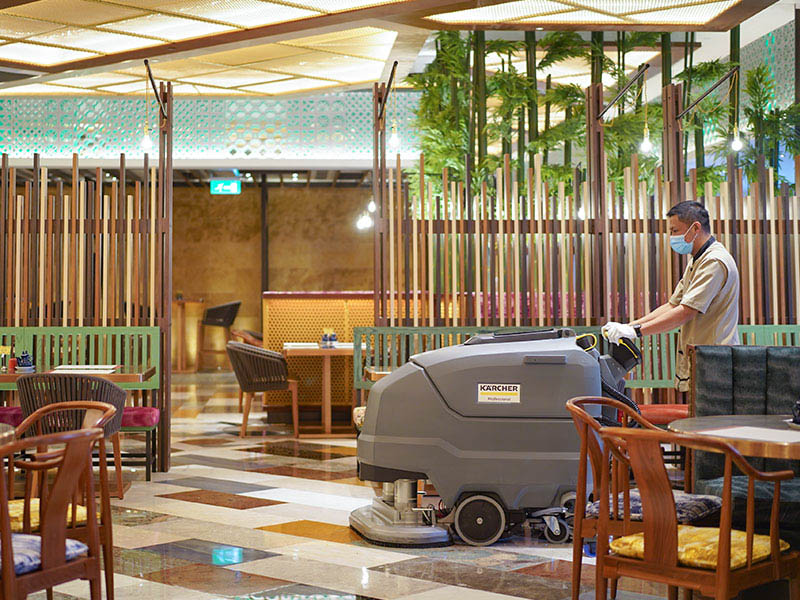 Joyful, Healthful Dining
To ensure a delightful and hygienic experience for our dining guests, we have strengthened the disinfection frequency of all tables, tableware and menus between seating guests in our restaurants. To maintain the cleanliness of the dining environment, guests are required to wear masks when selecting their meals at buffets.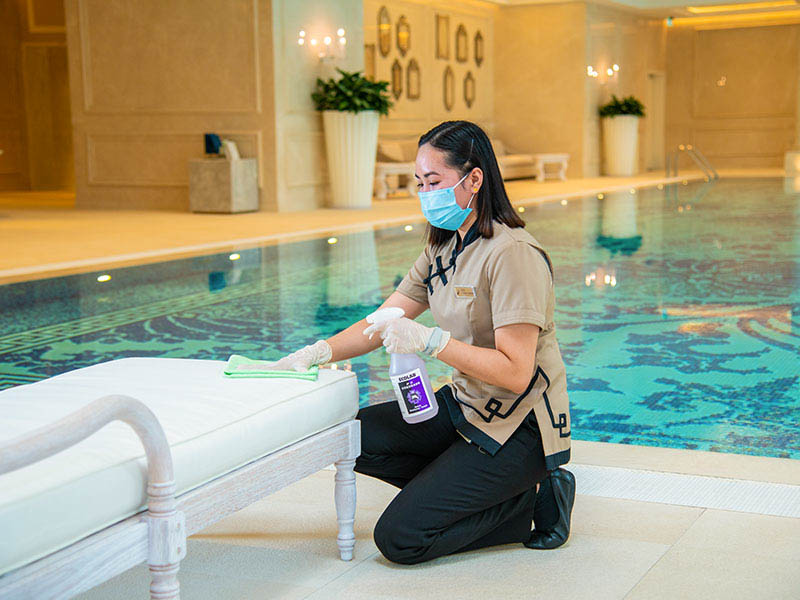 Explore Our Facilities at Ease
We have enhanced our sanitation measures throughout our lobbies, lifts and other public areas, as well as all our guest facilities. We regularly conduct deep cleaning and disinfection of our swimming pools and fitness centre equipment and amenities, including our towels, bath towels and lounges.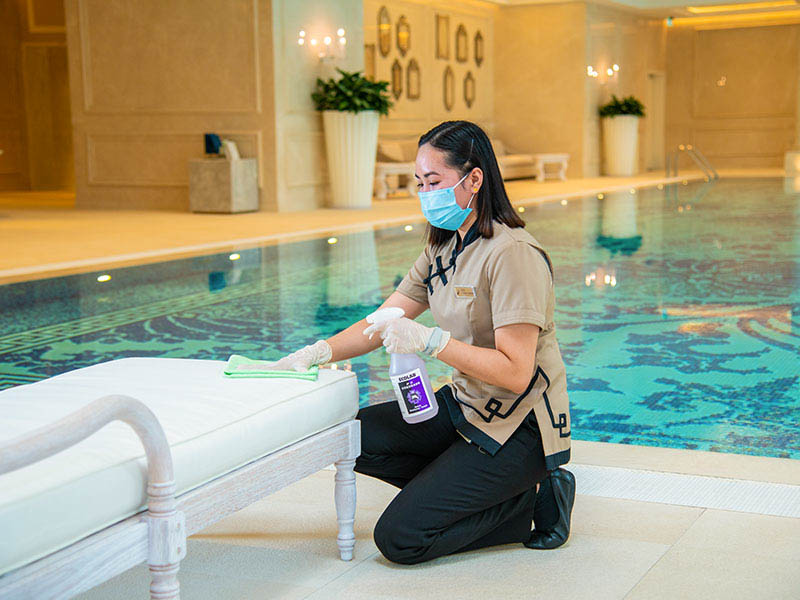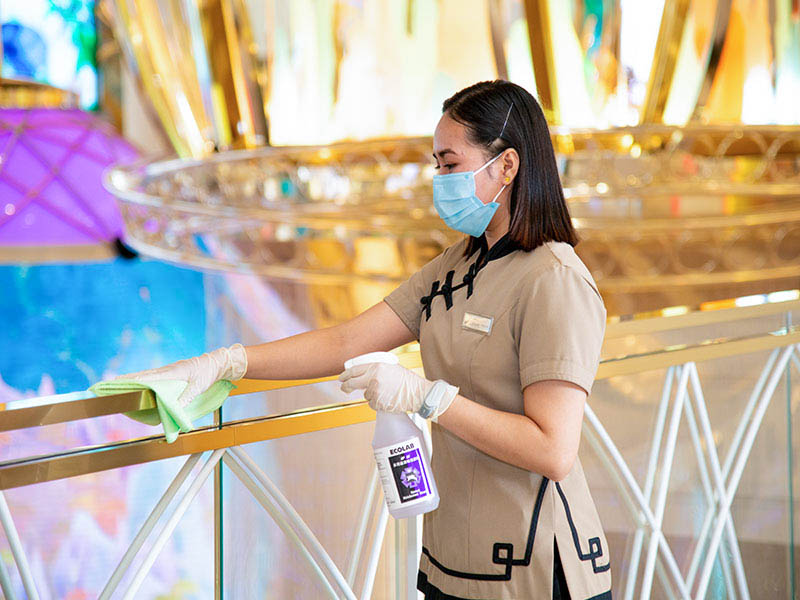 Carefree Shopping Environment
In addition to cleaning and disinfecting all public areas in a timely manner, we require all frontline staff in our shops to make health declarations at least twice a day, and maintain green health codes across the board. Our staff will also check the health declarations of all guests entering catering-related shops, in compliance with Macau SAR government regulations.
Grand Lisboa Palace Resort Macau is ready to meet you and provide an exceptional experience during your visit.  We look forward to welcoming you soon, and invite you to explore our current privileged offers.