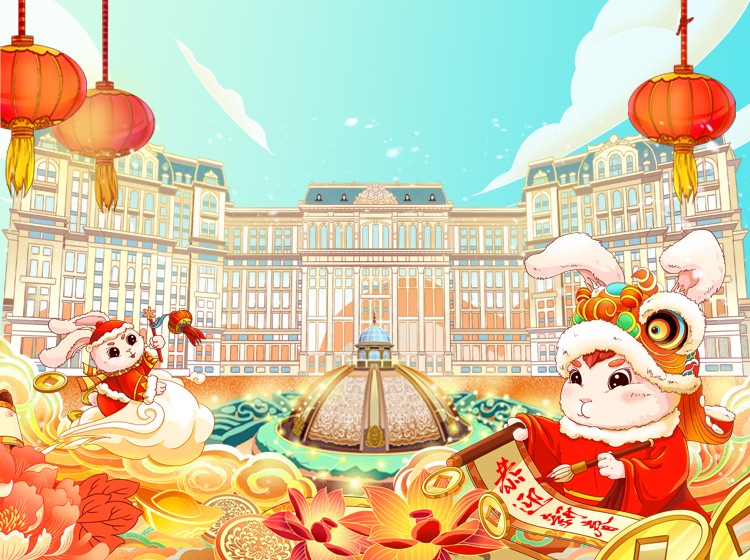 Home
Ring in a Prosperous Year of the Rabbit
Ring in a Prosperous Year of the Rabbit
Usher in a season of blossoming possibilities with exceptional accommodations, delectable gastronomy, fabulous shopping rewards and festive performances at Grand Lisboa Palace Resort Macau.
Herald the Year of the Rabbit with a spring vacation full of sophisticated experiences. Embrace zest and flavour with a vibrant international buffet, a bountiful feast of new year specialties or a classic poon choi, all filled with blessings of happiness and good fortune for your heart-warming reunion. Share the gift of joy and prosperity with time-honoured Chinese New Year cakes or a tempting hamper loaded with culinary delights. Start off the year in style with a brand-new look from a shopping expedition to The Bazar. Immerse yourself in festive cheer during the inspiring live performances at the new year parade. Welcome in the arrival of the Chinese New Year at Grand Lisboa Palace Resort with a holiday of blessings in full bloom.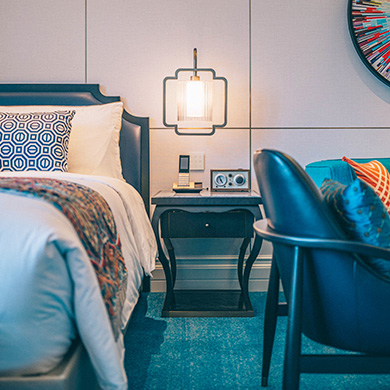 Exquisite Gourmet Retreat
Launch your culinary journey of discovery in Macau with a lavish stay with enticing privileges, starting from just MOP988.